Shawnee Milling offers custom and proprietary blend services for the Food Service industry, including QSR, Fast Casual, restaurant chains, and more. For over 30 years, our clients have trusted us with their most valuable recipes. Because we're family owned and operated, your special mixes and blends are treated with the care of a trusted family member.
Capabilities
From start to finish, Shawnee Milling is a trusted partner in bringing your custom blends to life. The following displays our breadth of capabilities.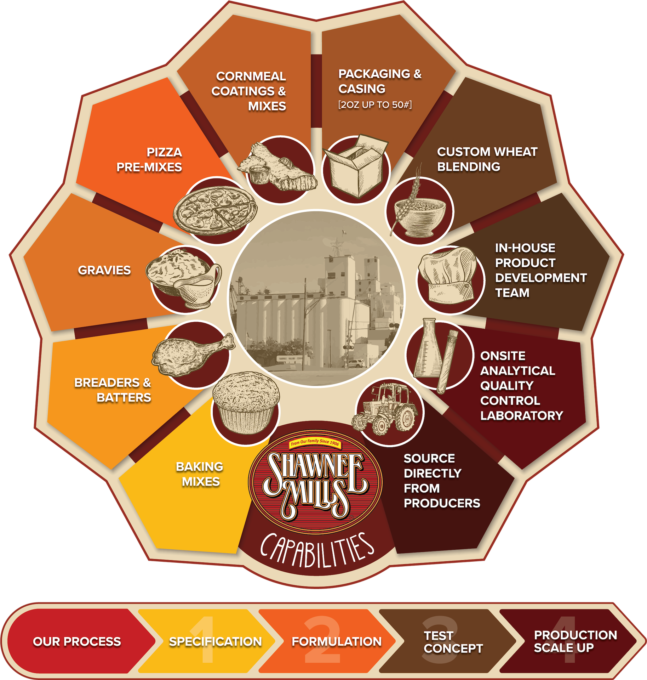 Learn More Today!
Contact us today so we can talk about your unique custom blend needs.